Thank you Regan!!!


Earlier this month I won this giveaway @ a place for everything. And today, I received it! I had no idea what it would be, but let's just say that I was totally thrilled!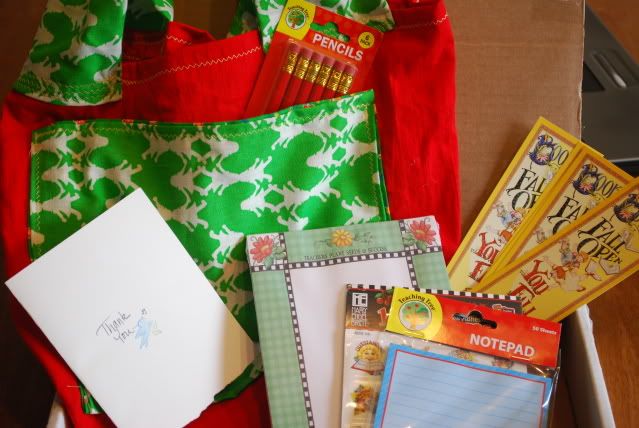 Regan, you made my day! And you are the bee's knees. Thank you so much for the handmade bag and all the teacher goodies :)


I was secretly hoping that Regan herself was tucked away in that little box... a little weekend getaway... " look how fast you can get here!"