My darling-of-a-husband ::wink wink:: has worked his tail end off for me and the kids this past week.
If I didn't know any better, I'd think he's doing it for all the blog glory. But anyway
...
We have our schoolroom at the front of our house - it's a nice size, but can get cramped with all the kiddos about. We also have a dining room [it's right across from the schoolroom]. We've never used it as a dining room the 3 yrs we've been here. Until now...
Paul made this gorgeous table! He received a couple doors free from the parish where my dad works. The door [which was already cut for a door; knob hole, hinge brackets] became this: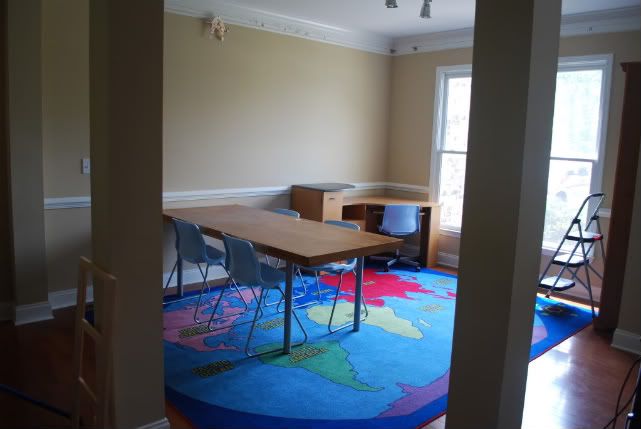 Chairs
,
table legs
[$5 ea.- can't beat that!], our new continent rug! Do you know how much these things go for new??? Around $450. Do you know how much we paid for it? $5!!! A friend of mine went to the Board of Education's auction this summer - she had LOTS of rugs and other
junk
great stuff ;) We had to clean it up. I mean, Paul cleaned it up. I watched. He did a great job!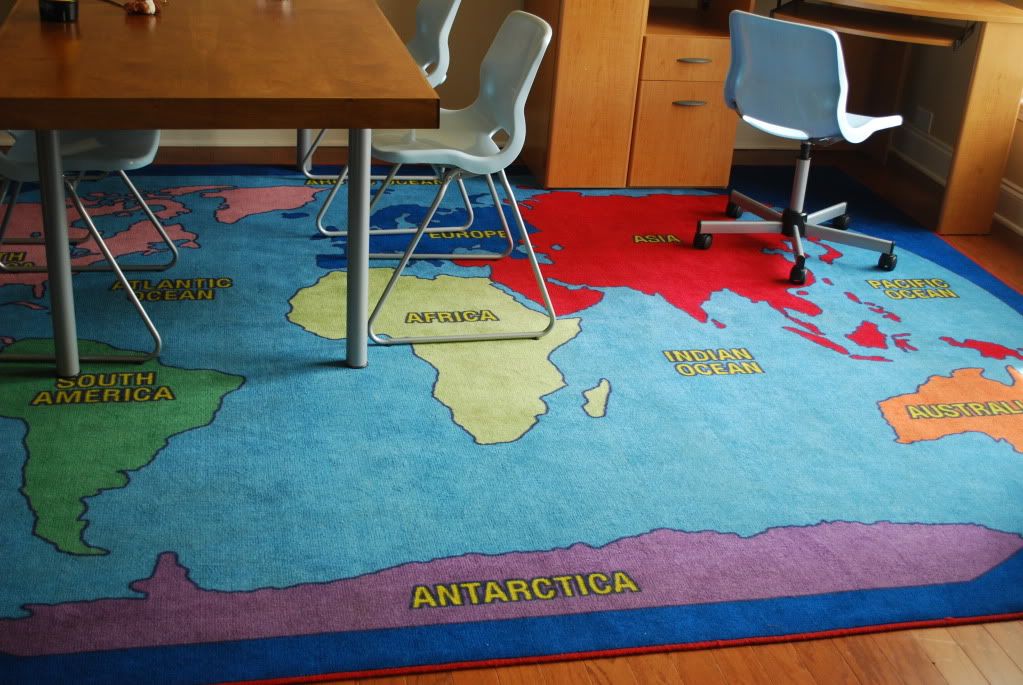 We took this bookcase from upstairs, which wasn't being used in the most efficient manner...
This light fixture - again, Ikea - only $25. We had had a chandelier hanging [again, for a dining room] - that just wouldn't work for a schoolroom.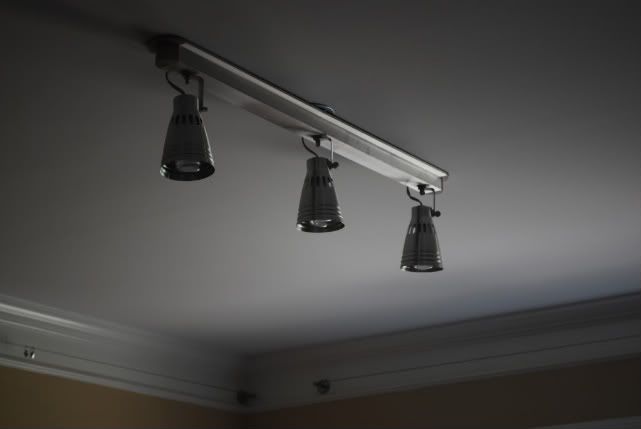 And these hanging wires with clamping hooks [you guessed it.... Ikea]. We bought 4 of these last year and have one hung up in the workout room. We intended on hanging them in the schoolroom but never got around to it. So now 2 are in our 2nd schoolroom. They are actually on sale at Ikea now - $15 or so.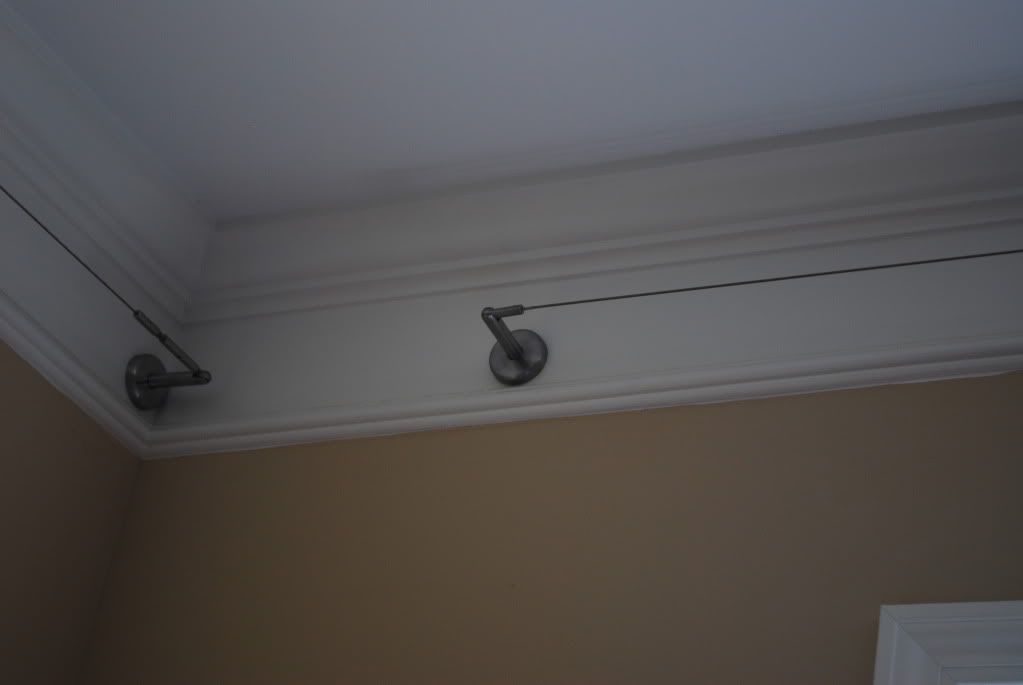 Just some of our books which I mentioned
here
.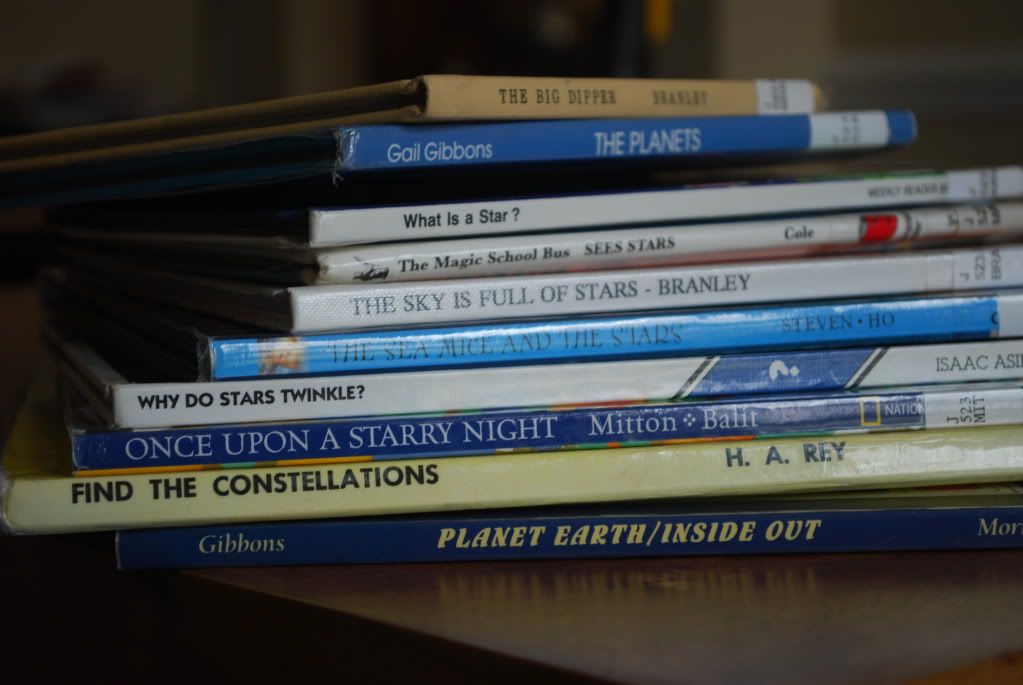 I realize my pictures are humungous. I'm testing some things. Hopefully I'll iron all the kinks out!