[because my hubby gets into this more than I do! LOL]

I challenged him to make something for a giveaway - and 3 days later it was complete. I didn't really think he'd take me up on it. And no, it's not a new schoolroom table.
So, here is the statue pedestal Paul created...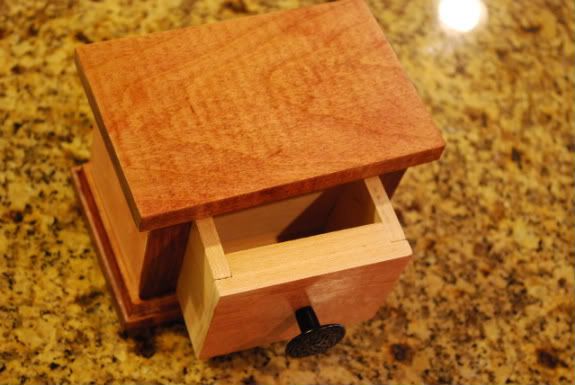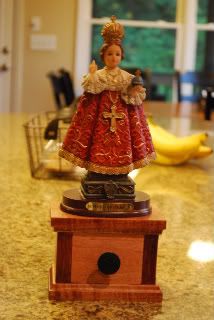 Now let's be clear about this, the Infant of Prague is NOT part of the giveaway [nor are the bananas in the background!]. LOL! This was just to give an idea of how purdy it'll look in your own home :)

So if you'd like to have this pedestal, leave a comment in my comment box. I will be choosing a winner on October 1st - next Thursday - on the Feast of St.Therese. Feel free to spread the word and Good luck to all of you!

Oh, and as extra incentive - my dad said he was going to donate a gift to go with this - also handmade. But that is to remain a surprise!
Good Luck!