Thanks
Jessica
for those great
ideas
:) I'm so glad we're a couple letters behind you! Although 4yo Joseph is not a color-er at. all.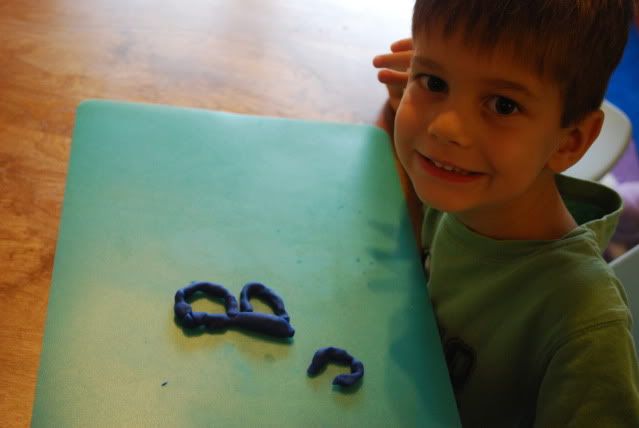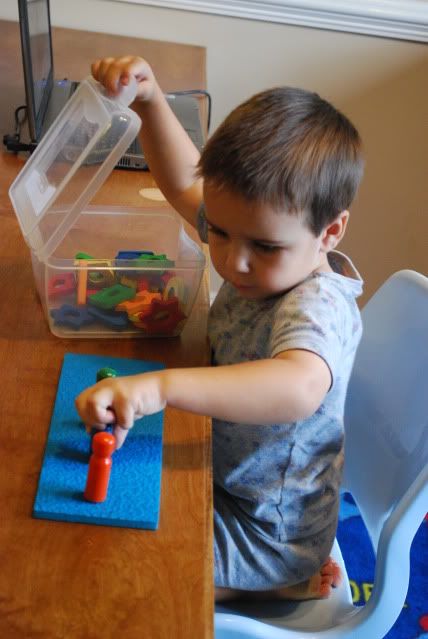 I love his chubby little hand in the air as he concentrates on sorting these colored shapes!
This new set up is working so well, as are the kids! [Dani is in the
other
schoolroom diligently working away. Right Dani? ::smile::]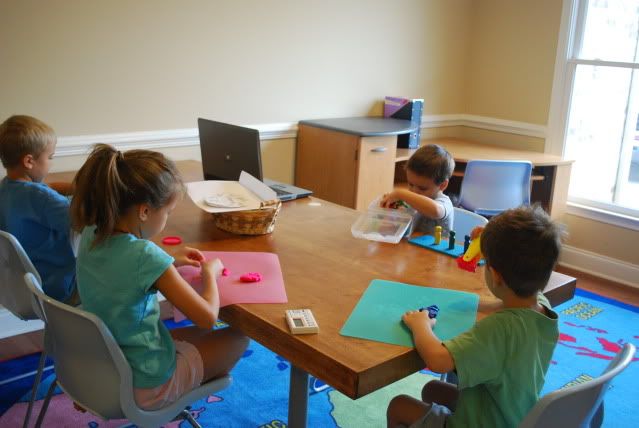 stringing beads...
Joseph did this numbered rattlesnake. He had fun counting each time he put another number on and he had fun gluing! I can't remember where I found this. Perhaps Enchanted Learning too?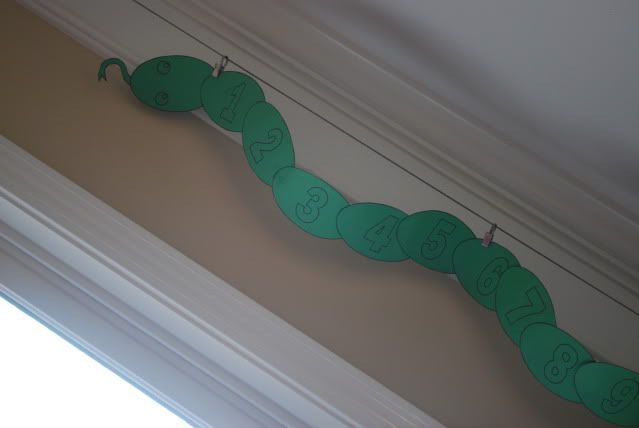 The kids watched a cute, short [very young] video on constellations starring [heehee] Orion and his two dogs, Major and Minor. Then the kids colored these pages of Orion - found at enchanted learning.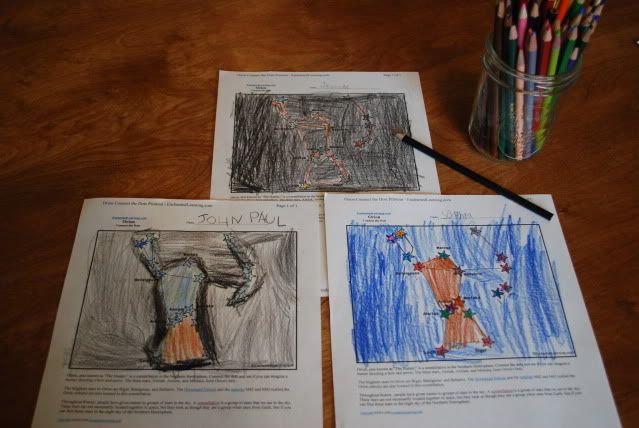 So, anyway - today was the proof that this second part to our schoolroom is a huge blessing! I loved it, as did the kids!